Neo Smartpen RECO:
The World's First
Intuitive Voice Recorder
The voice recorder that keeps track of your notes written on paper. Meet the recorder that will change the shape of your classes and meetings.
When you write notes on paper while recording the audio, they are instantly time stamped with the time code. It means that you do not need to waste your time fast forwarding and rewinding to replay specific parts of your recording.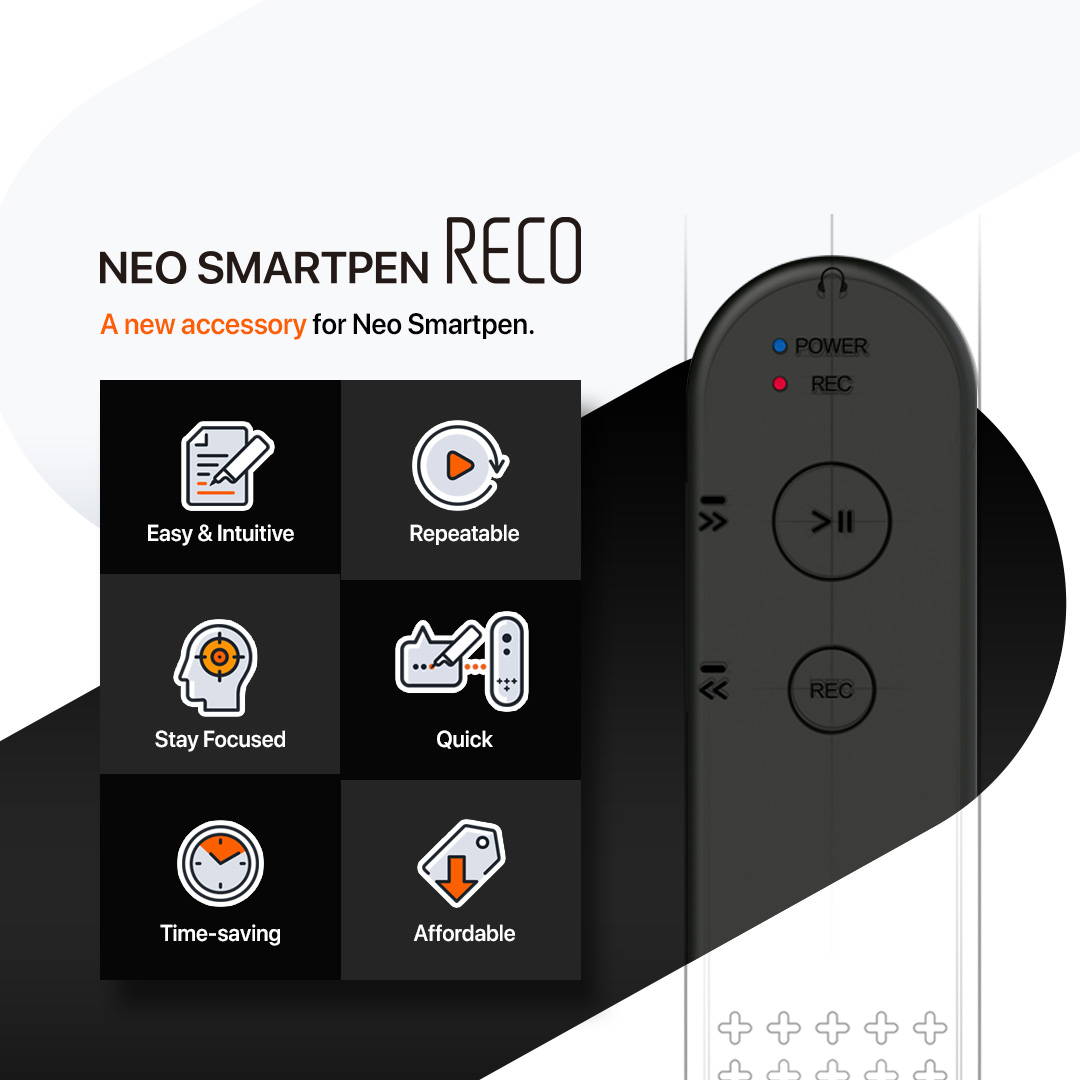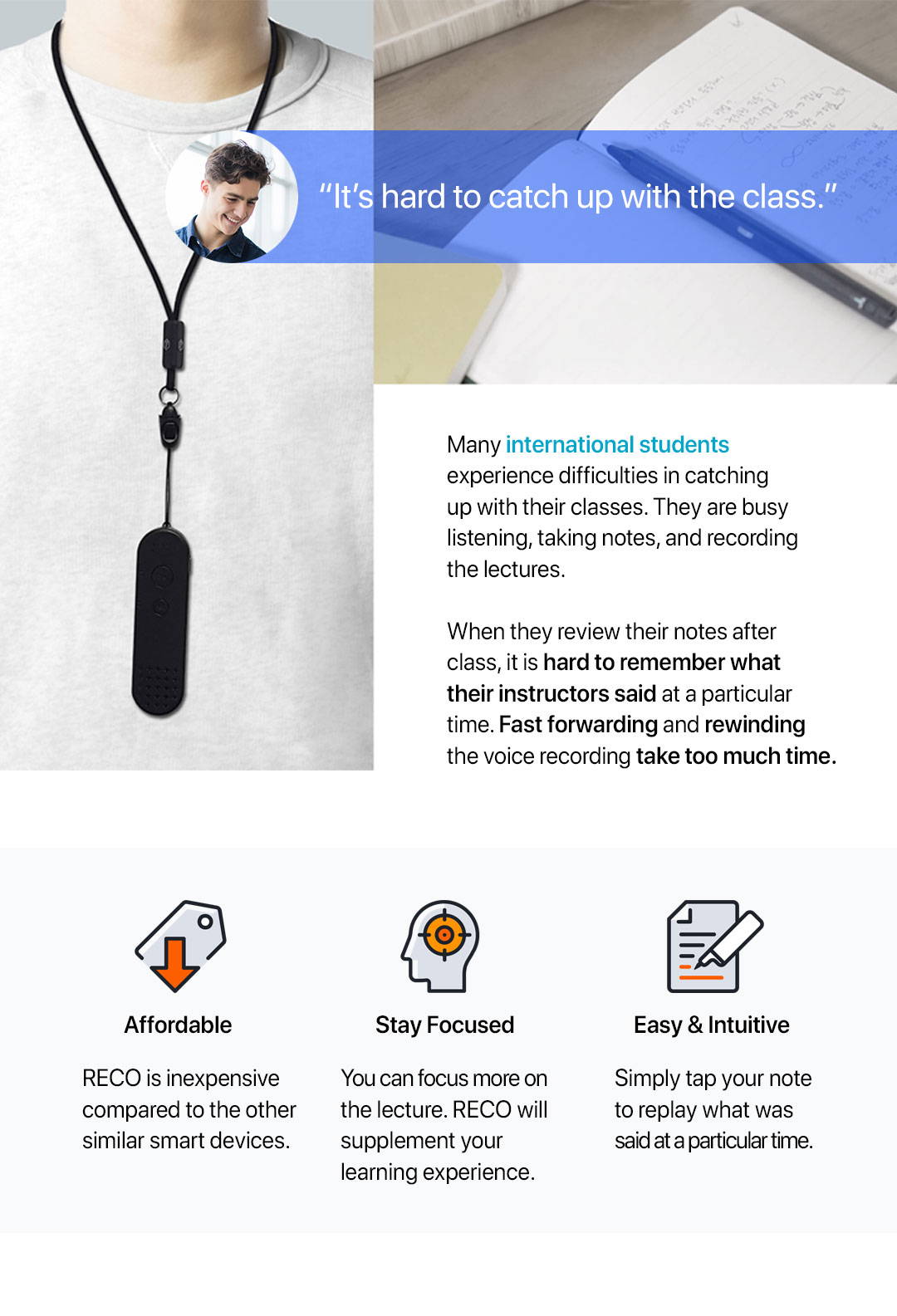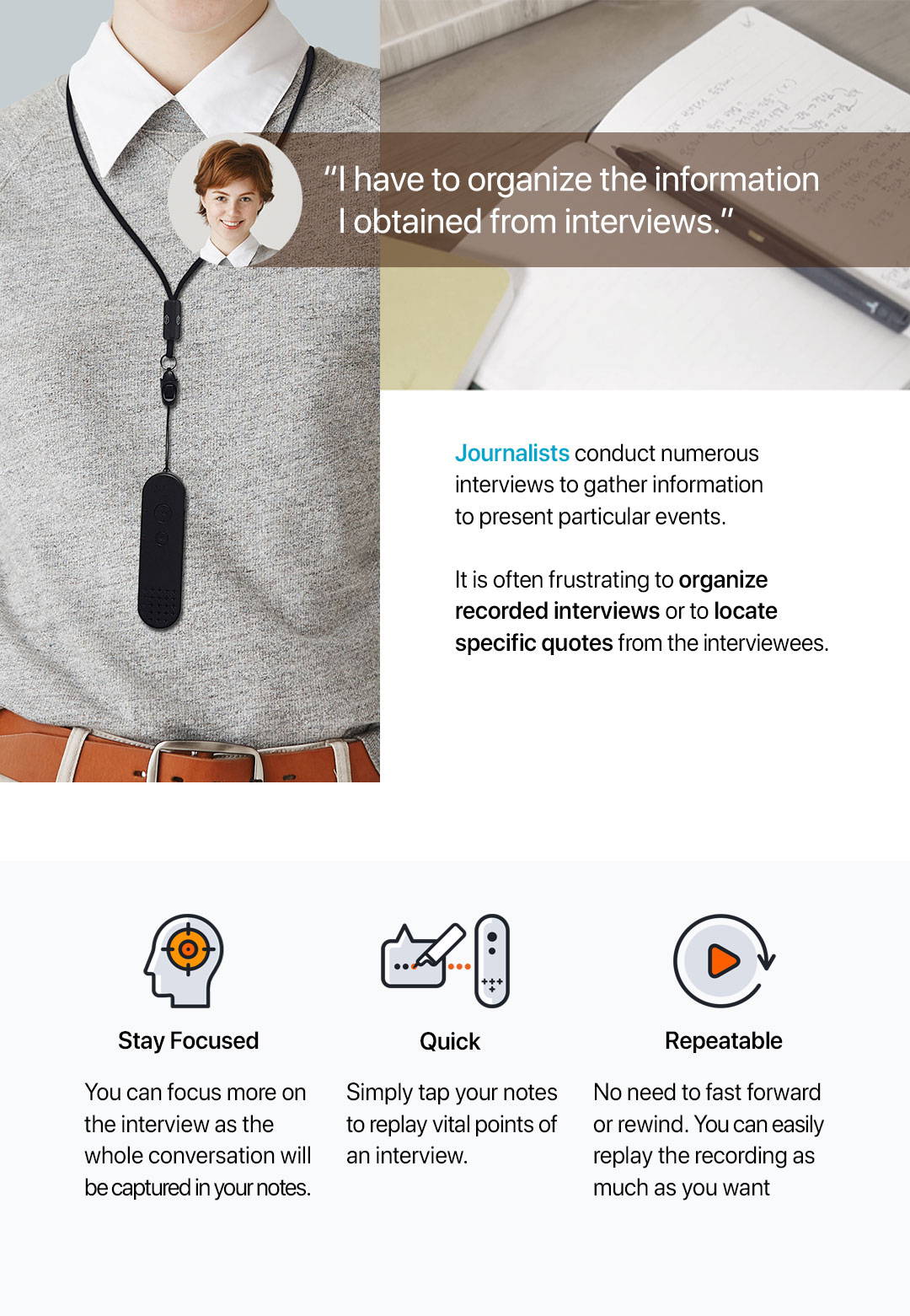 Easily Connect Pen Manager to PC
Manage Neo Smartpen and other NeoLAB devices on your PC, and try different services from Pen Manager.