---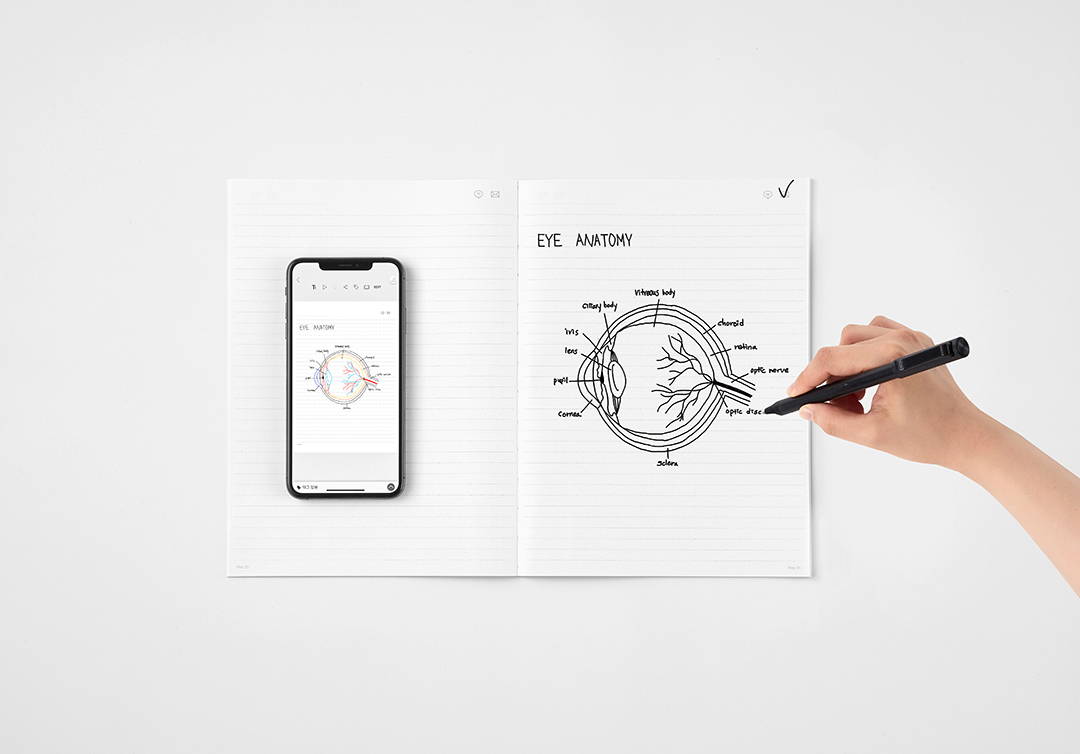 Neo Smartpen only works with Digital Paper
*Digital Paper is our special notebook for Neo Smartpens with Ncode imprinted in the pages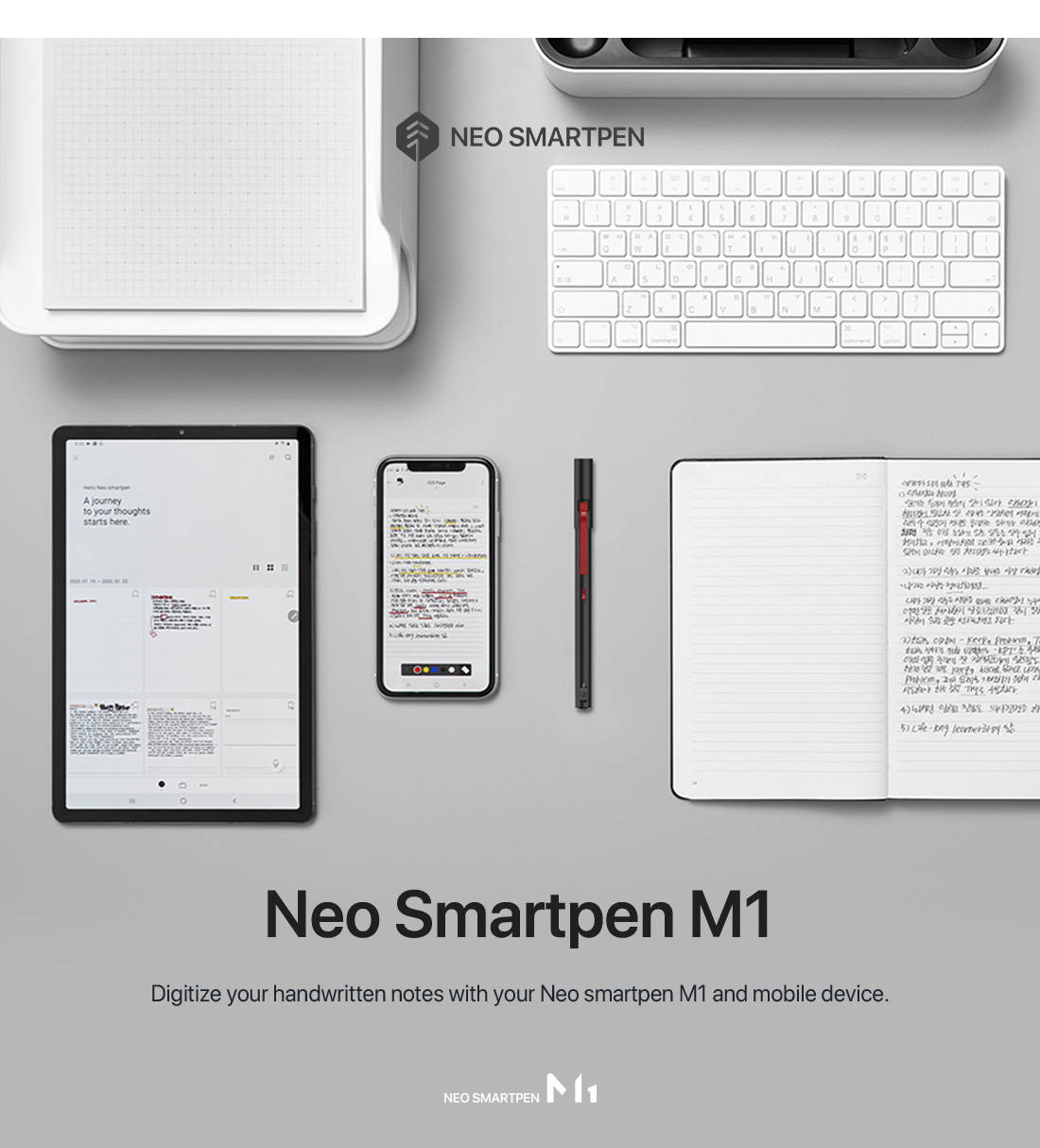 Create a Seamless Transition Between the Analog and Digital.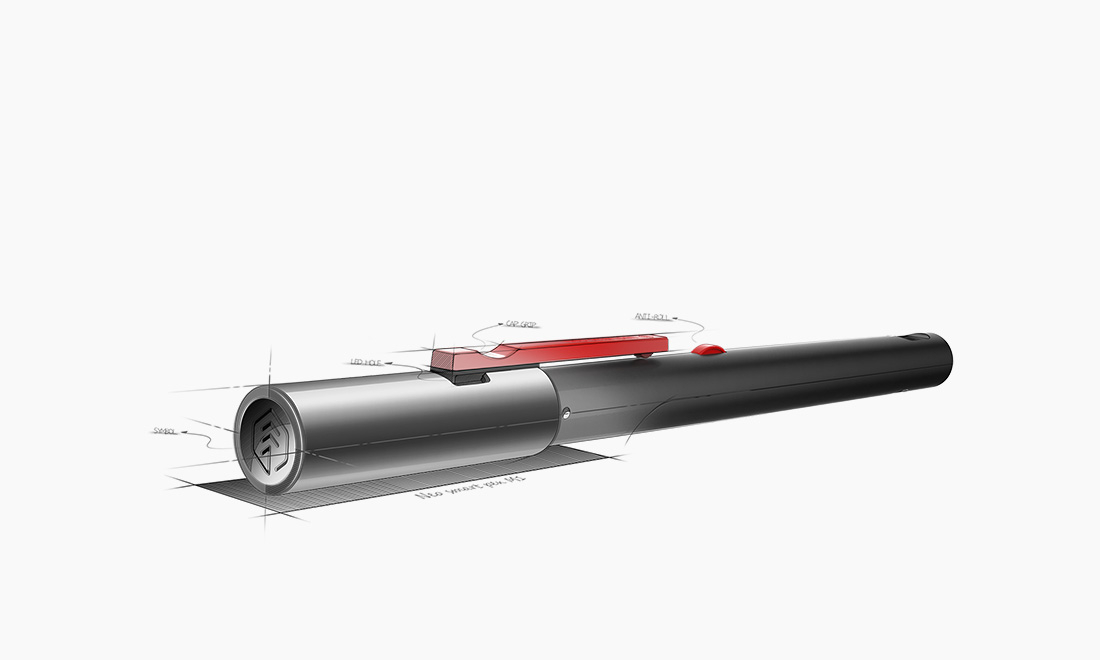 Comfortable in Your Hands, Just Like Normal Pens
M1 is made of flexible materials including, durable glass fibers and reinforced plastics.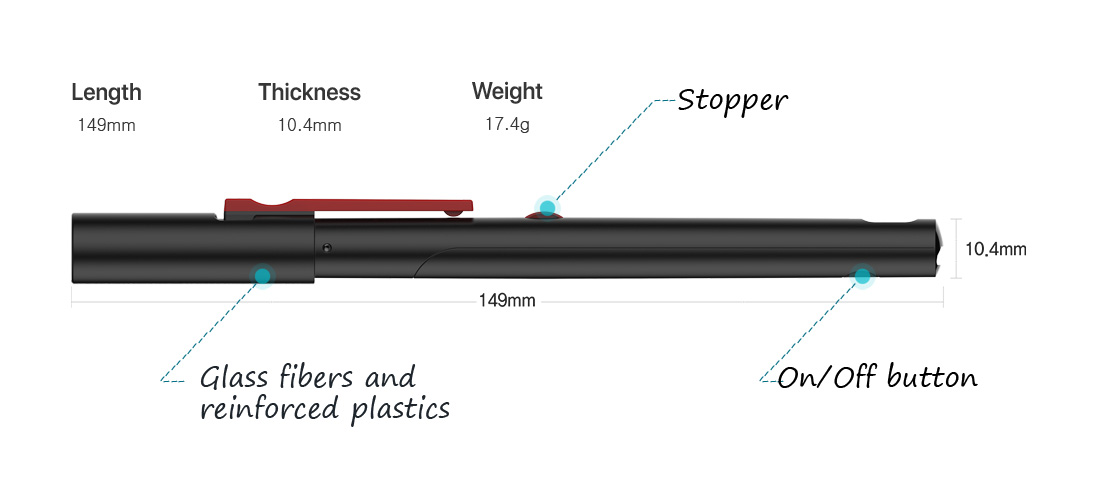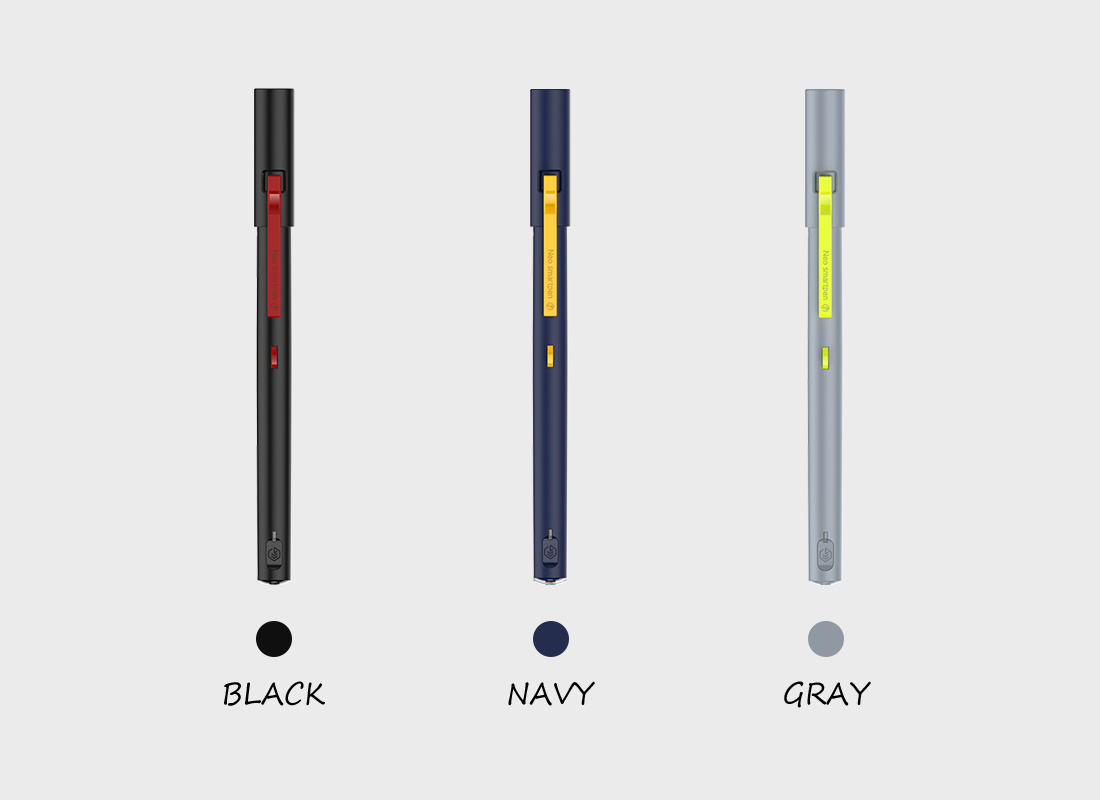 M1 has a delightful and trendy look with its simple design and dynamic color combinations.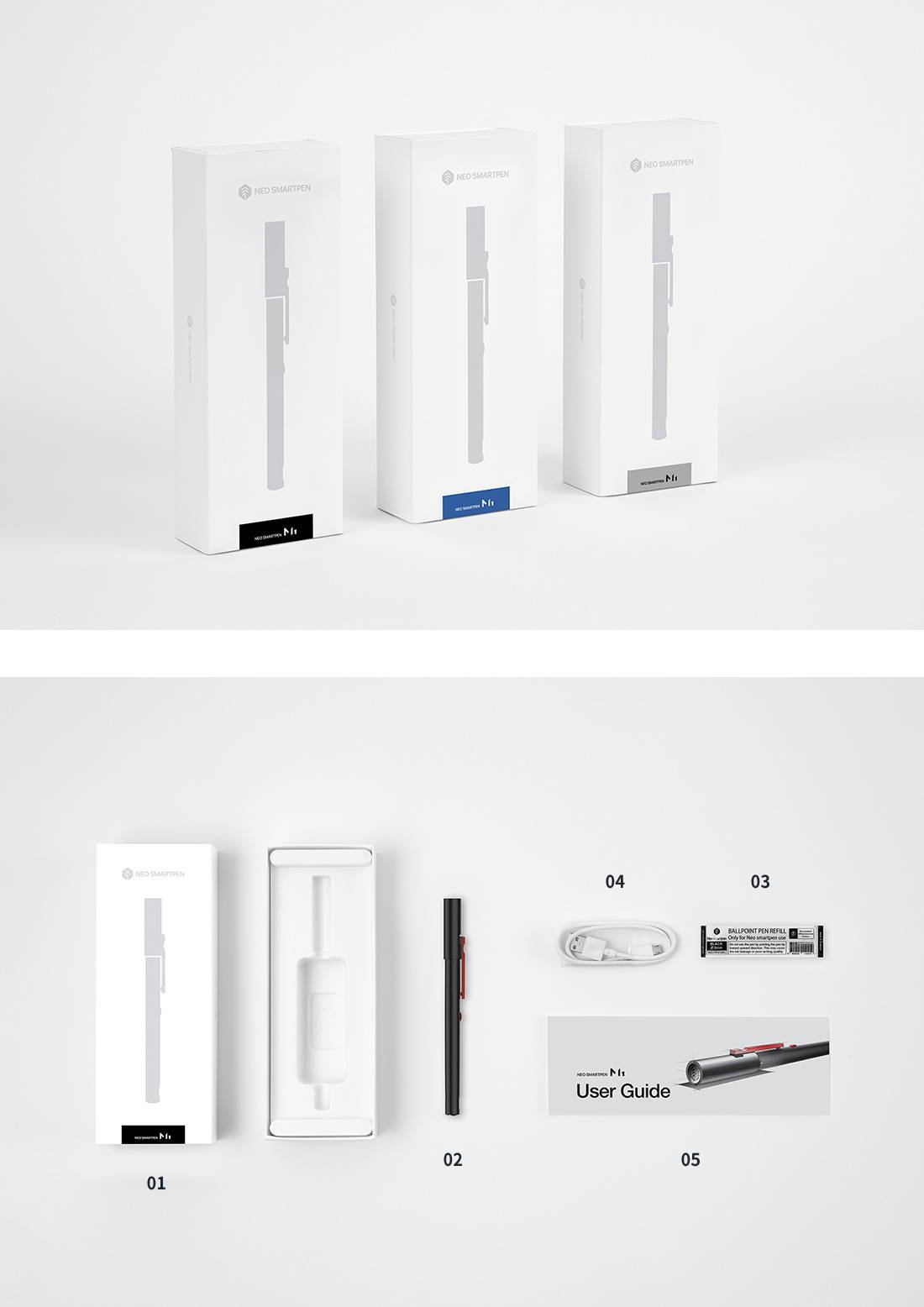 01 Case   02 Neo Smartpen M1  03 Pen Refills (2)
04 USB Charging Cable   05 Instruction Manual
*2 Pen Refills: One inserted in M1 and the other in the package.
Offline Sync Mode
You can even use Smartpen M1 without connecting to the app, Neo Notes. Your handwritten data will be transferred to the app when it is connected to the pen.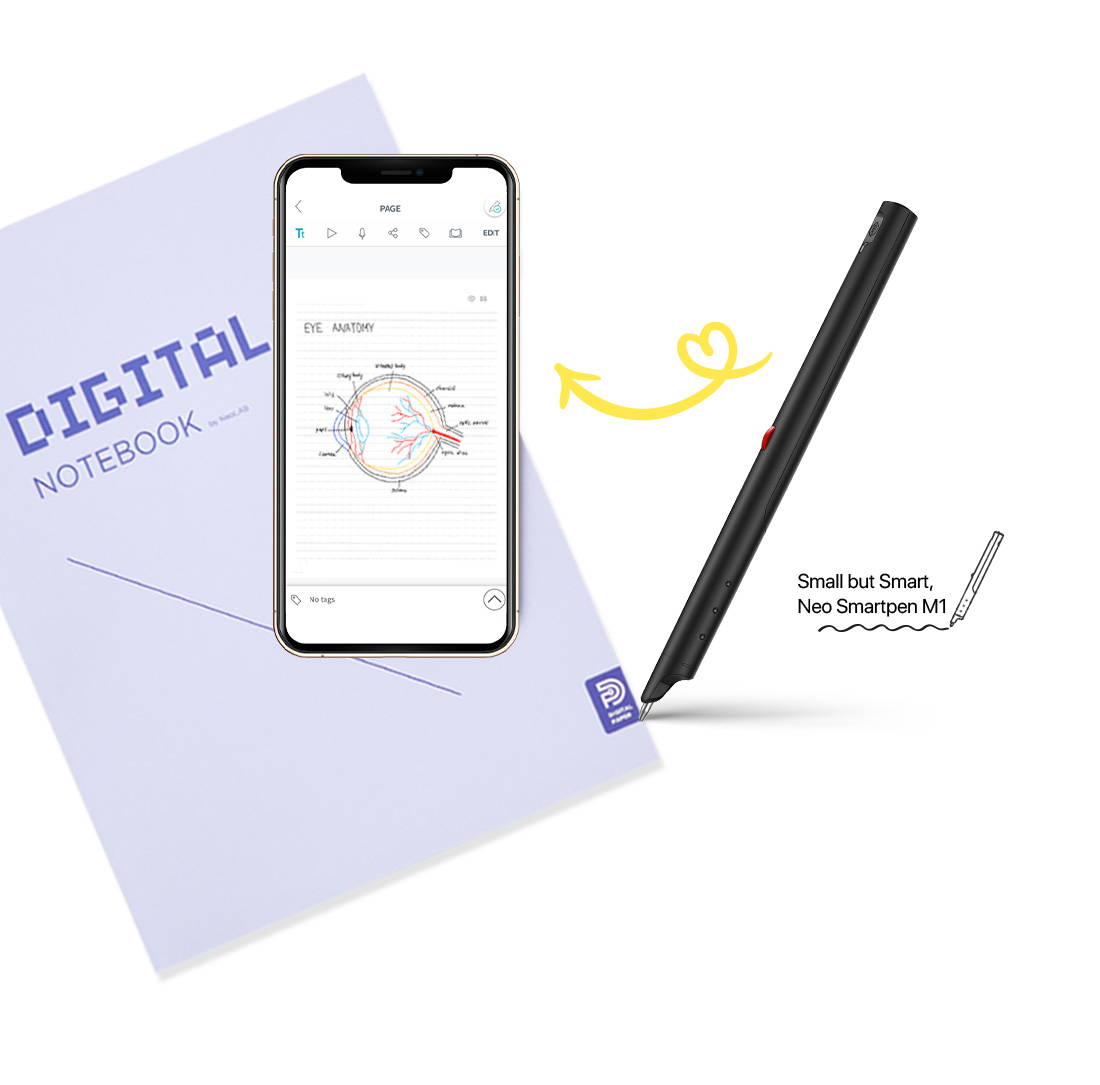 Easily Connect Pen Manager to PC
Manage Neo Smartpen and other NeoLAB devices on your PC, and try different services from Pen Manager.


An Effective Tool for Remote Teaching and Learning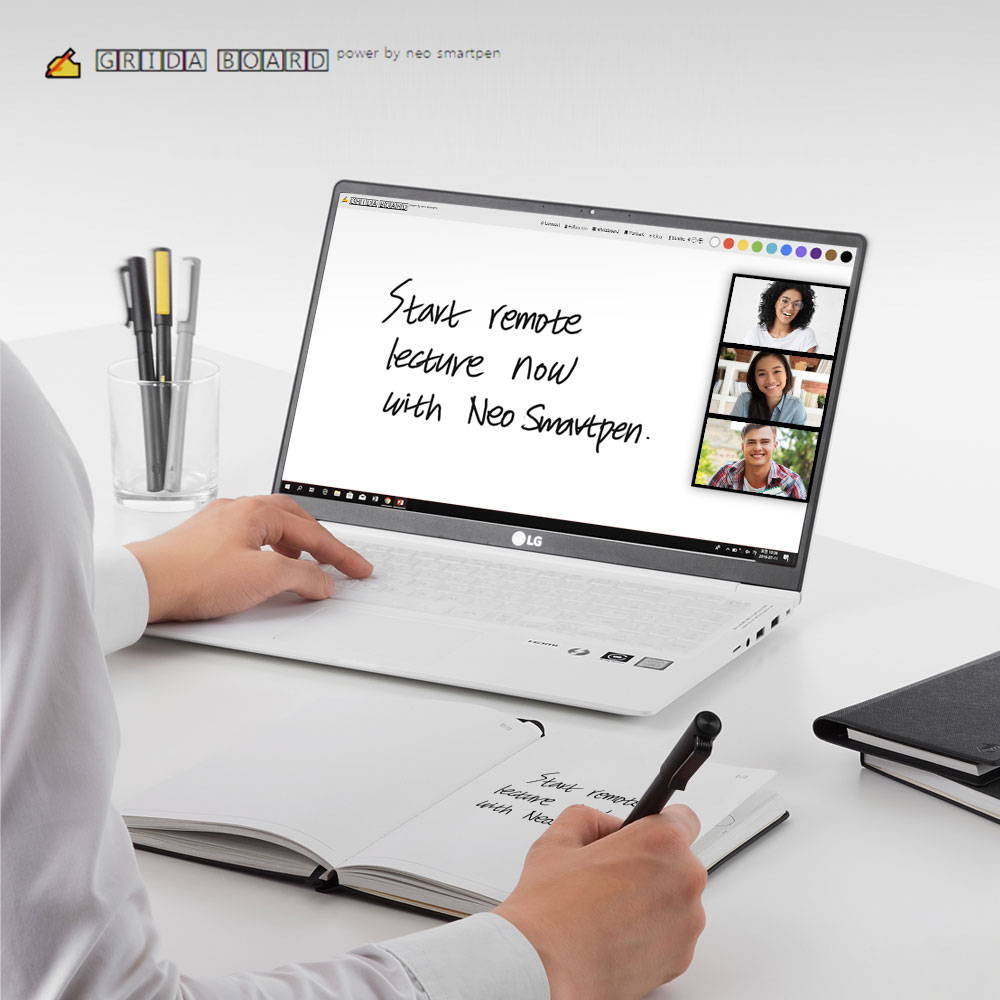 Grida Board
Start your remote class with our web page, Grida Board. Your notes on Digital Paper are digitized on your PC. You can use Neo Smartpen for online live classes. Share your screen with your students via Zoom, MS Team, Skype, etc.
How to Use Grida Board
Grida Board only works on Chrome. Install Chrome to use Grida Board with your laptops, Macbooks, and Chromebooks.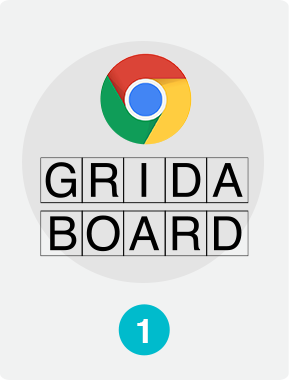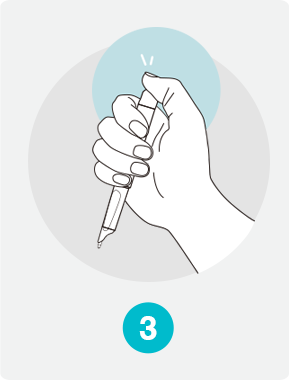 Connect the searched Neo Smartpen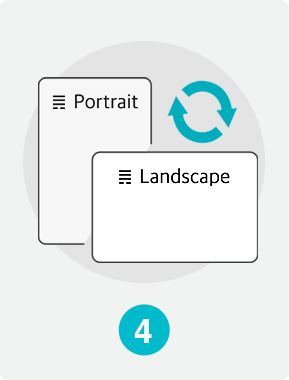 Select portrait or landscape mode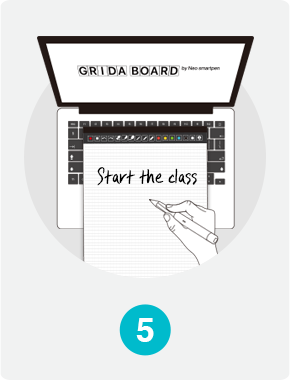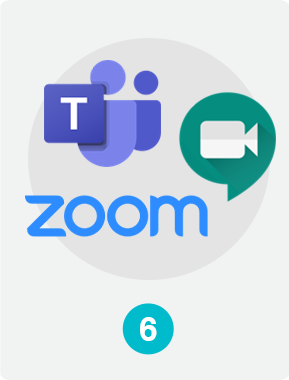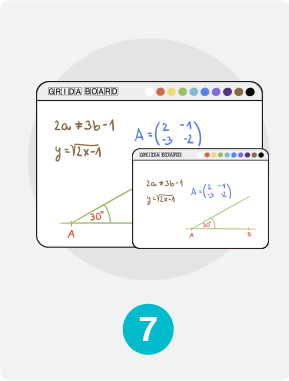 Apply different colors and thickness to your notes
Digital Paper
A special notebook for Neo Smartpens with Ncode imprinted in the pages.

*This official mark is printed on our Digital Papers. It indicates that they are compatible with Neo Smartpens.
Special Note, PUI
Simply tap or check the social media or email icon to share your notes.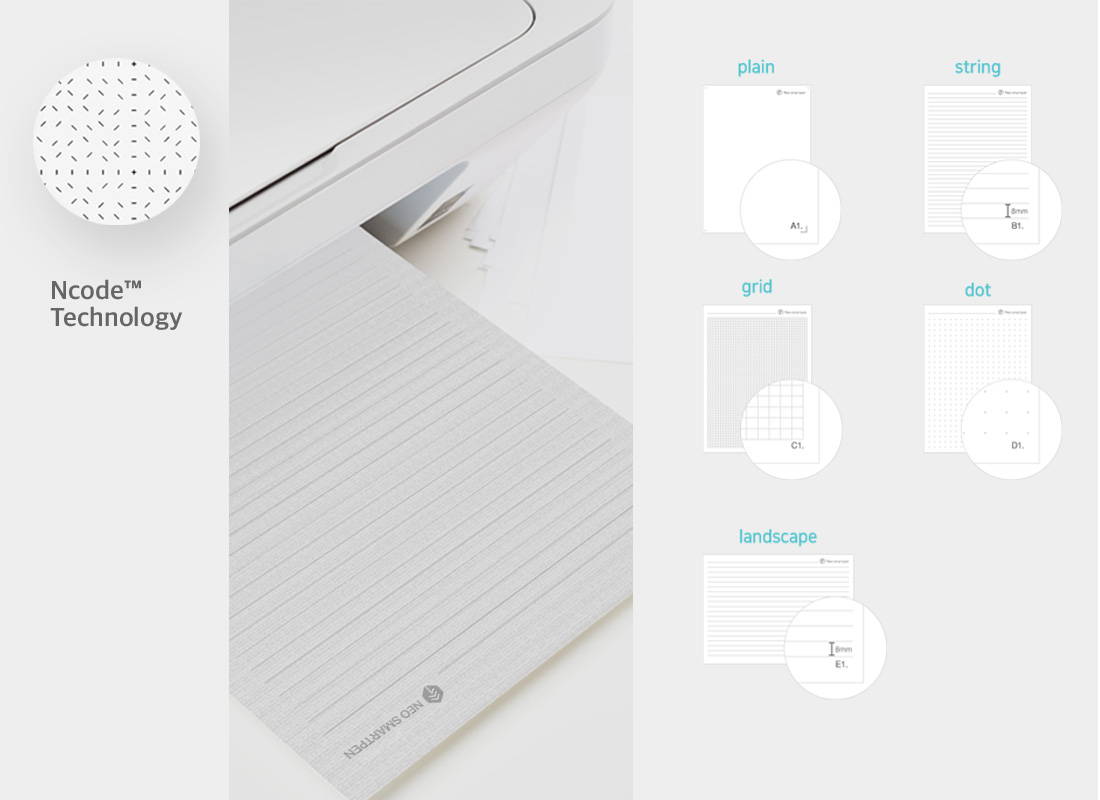 Ncode PDF
Can't find the type of notebook you want? Print the pages at home or in your office.
*Ncode pdf comes in various types in A4 and letter size. You can download it from our Neo Smartpen website.
(https://www.neosmartpen.com/en/ncode-pdf/)
Neo Notes App
Neo Smartpen M1 turns handwritten notes into digital forms. Enhance your experience by using various features from Neo Notes, the exclusive app for Neo Smartpens.